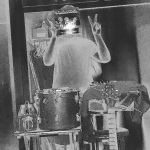 Jordan Sunlight is a mostly functional human being, and the guy who wrote the HTML for this website.
One of the guitarists and vocalists, Jordan also writes instrumentals for the band, including those of Horse Hallway and others you haven't heard.
Jordan spends most of their time making music.
Influences: Lemon Demon, Marc With a C, Car Seat Headrest, A Verbal Equinox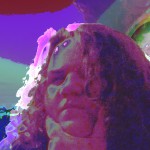 Skye Galaxia is the "founder" of the band and is the one that has no idea what is going on.
She provides vocals, keys, and other non-specific instruments and is the primary designer of physical releases.
She currently resides in a small town in Massachusetts and spends most her time wasting her time.
Influences: Lemon Demon, They Might Be Giants, Tally Hall, Will Wood (unfortunately)
Willow, Chief of Plasmatica and Overseer of the Cosmos.
Willow is a pianist, songwriter, drummer [eventually] and mascot if the need arises. She also releases stuff under the name "Electroworld" - check it out!
Willow is currently in Connecticut somewhere, trying to find her way out of the warehouse. She'll figure it out soon enough, don't worry.
Influences: Savlonic, Lemon Demon, C418, the midnight she uses to make music as Electroworld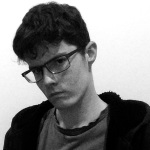 Thomas is an aspiring creative mind and this is his first dip into writing/making music.
He is one of the vocalists, guitarists and lyricists for the band, takinginspiration from the realms of rock, metal, experimental, prog, alt, etc etc, with twists of comedy and the esoteric.
Thomas currently resides in New Zealand, in a town near the bottom of the world, just trying to figure out what the fuck is going on.
Influences (for this project): The Mars Volta, The Dillinger Escape Plan, Radiohead, Flight of the Conchords